ACCUPUNCTURE
I offer clinic-based treatments as well as mobile acupuncture in the Austin area.
Some items on my menu that your guests may be interested in:
 mobile cosmetic acupuncture / facial rejuvenation: $200

mobile acupuncture – relaxation or any acute muscle spasms/sprains – $150 + a variable fee based on distance (at first glance it looks like your property is 0-15 minutes away from clinic which falls in my $29 bracket)

I can do quotes for groups ahead of time if we are doing a group of bachelorettes / pre-wedding zen sessions for example based on number of clients and whether individual or group.
I am comfortable treating in French, Spanish, Portuguese, and obviously English.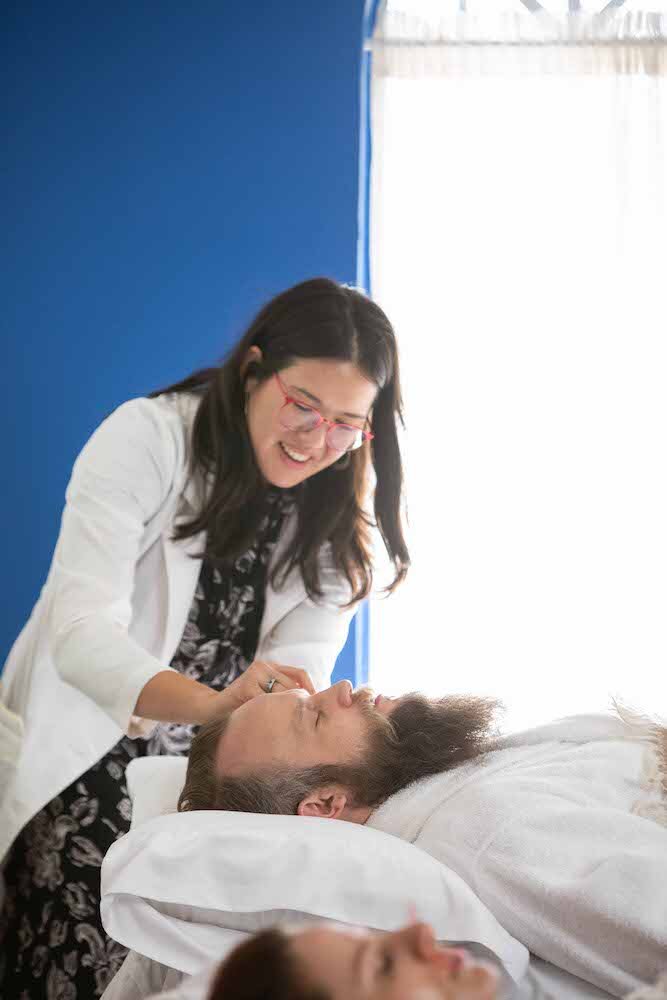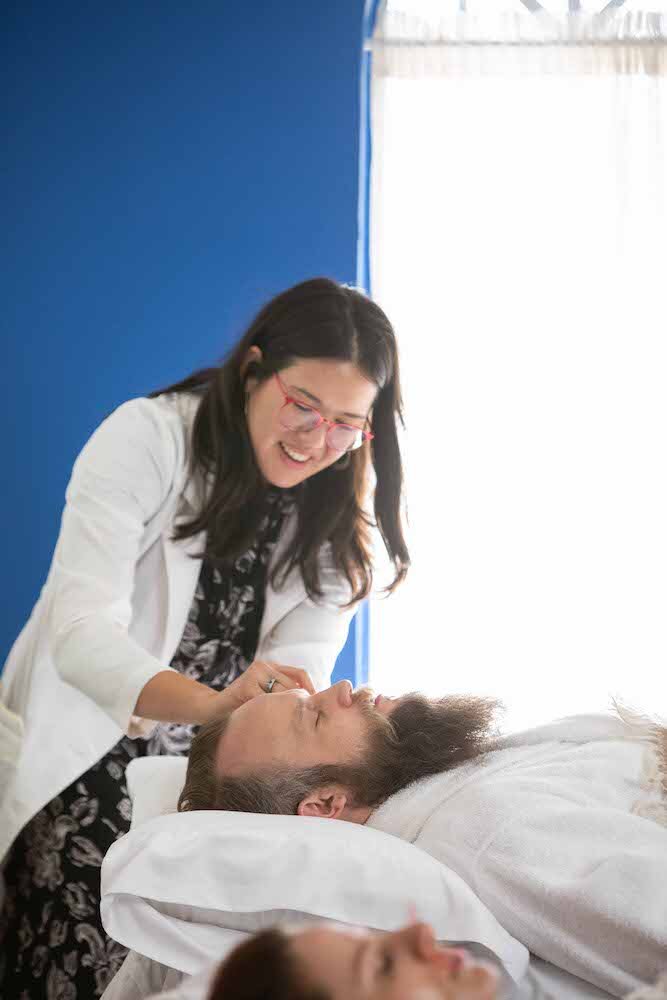 MASSAGE SERVICES
Our Vision
It is our vision at LiveLoveRelax to bring content and services that inspire a feeling of wellbeing and connection to awesome places, organizations, the community at large, and to oneself.
LiveLoveRelax Mission
It is the Mission of LiveLoveRelax to inspire, educate and provide a framework for a fuller, balanced life to the community of active life enthusiasts. Our experienced, knowledgeable, and open-hearted organization offers useful and convenient online content, in-real-life workshops, and massage services.
OUR STORY

Jillian, having spent time in Austin for her undergrad, felt a return to Texas was the appropriate place to be. A place to give back to the community at large that celebrated her during her time at UT in Austin. Alex honed his skill set at one of the alternative healing hubs of the Americas, Boulder Colorado, in preparation to move to a larger community. For Alex, Austin was also a natural progression from Boulder.
Both of us have a deep desire to share our knowledge and love for helping others feel good in their body. We manifest this desire by helping others prepare for their own commemoration of life and love. We hope the circle of our loving influence ripples outward making the world a little bit better, one celebration of the union at a time.